Lawn Sprinkler Service
South Cal Landscape has been helping community lawns look their best since 2011 and we are happy to get started on yours! We know how much time and effort it takes to get a lawn to look great, and that is why we offer to help you achieve your dream lawn in a cost-effective and timely manner. Give the experts at South Cal Landscape a call to get an estimate on your lawn!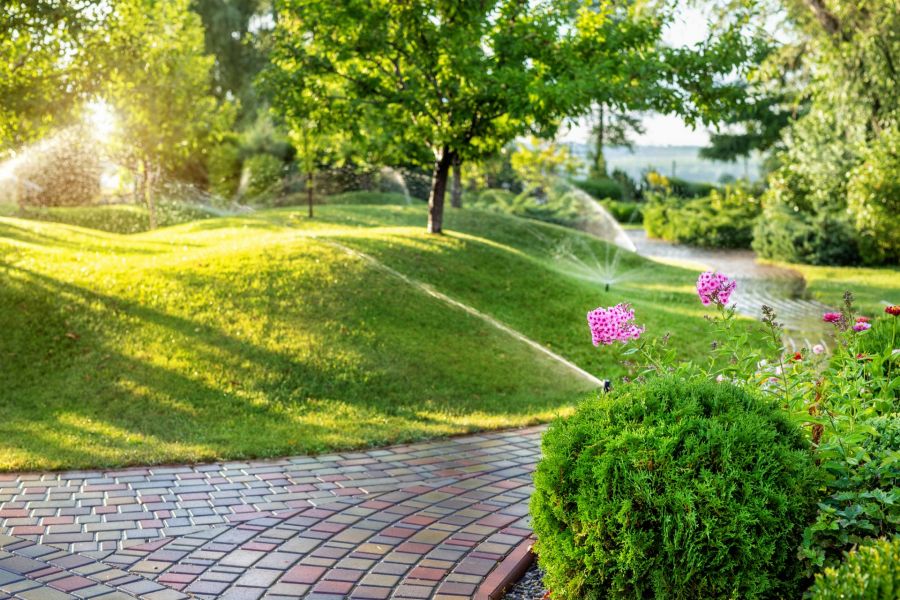 ---
Call for a Quote
---
3 Reasons to Call South Cal Landscape for Sprinkler Service
Professional – South Cal Landscape is a professional lawn sprinkler company in your area and has been since 2011. No matter what you do to your lawn to make it grow and remain healthy, keeping it watered is one of the most important things to do. With properly functioning lawn sprinklers, ensuring proper water levels is easily achieved.
Timely – South Cal Landscape will also promptly respond to any and all of your lawn sprinkler requests. Whether you need to have sprinklers installed on your property in a speedy fashion or have a lawn sprinkler issue which needs to be resolved, we are the company to call. Lawn sprinklers ensure that your grass will stay well-watered, and therefore, grow at a steady pace and maintain a lovely green color tone.
Affordable – South Cal Landscape lawn sprinkler services are also affordable in price. We offer many different levels of lawn sprinkler services and will find one to fit perfectly within your budget. You shouldn't have to spend a fortune on lawn sprinkler equipment or repair and we help to make sure that you won't.
South Cal Landscape's Sprinkler Services
Sprinkler services by South Cal Landscape include:
Sprinkler repair
Periodic maintenance
Spring openings
Fall closings, blow-outs, winterization
Sprinkler troubleshooting
Sprinkler head adjustment
If you want your lawn to stay green and look vibrant, installation of lawn sprinklers is the way to go. Should you need to have lawn sprinklers installed or if you have lawn sprinkler repair issues which need to be addressed, contact South Cal Landscape today at (949) 674-5229. We can help!
---
Call for Fast FREE Quote
Dial Area Code first please.
---